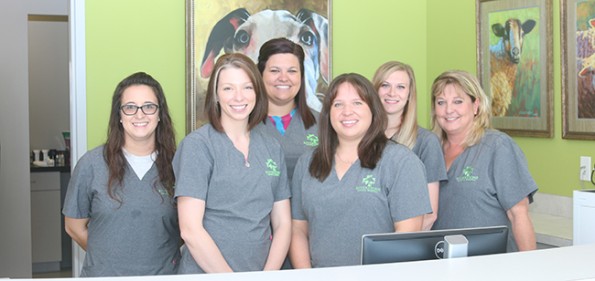 Waterloo, IL veterinary care!
Dr. Shannon Melliere founded Riverstone Animal Hospital in 2015 with the goal of offering excellent customer service to our clients, and superior medical treatment to our patients. As a true "mixed animal" practice, Riverstone has a state of the art small animal facility, with in-house laboratory and on-site, cutting edge diagnostics, as well as an ambulatory unit for our large animal work. We are proud to offer the highest standard of medical care to all of our patients, large and small!
Our Mission:
Here at Riverstone Animal Hospital, we believe that every pet deserves cutting edge treatments at a reasonable price. We treat our patients like family, with true compassion for each and every critter we see. Our doctors and staff are trained to provide excellent medical care with the type of kindness and personal attention that only a small town clinic can offer. We give every animal the best care possible, regardless of breed or size and we are always happy to go the extra mile!