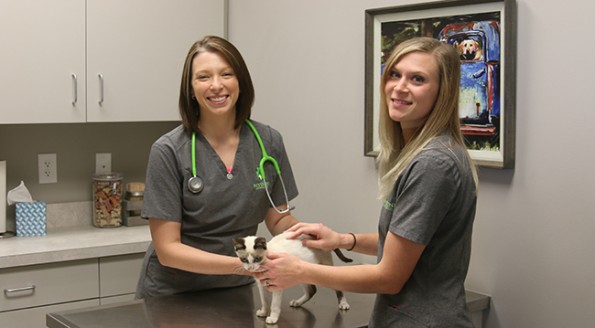 Welcome to Riverstone Animal Hospital!
We are so glad you stopped by! Here at Riverstone, we take great pride in providing your pet with the highest quality medical care, while providing you with the hometown hospitality you deserve.
We are a full service, mixed animal practice, which means we are devoted to keeping all critters happy and healthy! Our dedicated veterinarians and staff use the latest diagnostics, treatments and wellness programs to maintain your pet's optimal health. Let's work together to keep your furry friends happy and healthy!
To get started, we invite you to check out the What to Expect page and Take a Tour of our veterinary hospital. Please call us with any questions or to schedule an appointment. We are always happy to help!
We look forward to meeting you and your pets!